Our Products
All of our products are manufactured within the UK to the highest standards, we manufacture over 600 lines, a small selection of which are shown on each section page.
But please feel free to download our full catalogue to see all of our range.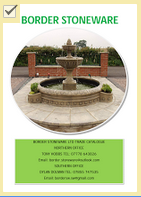 Click on the image to download.
Please refer to our Stockist page for your nearest supplier.